Family vacations can be stressful and chaotic, so the best way to ensure that everyone has fun is to plan it well. Planning your family vacation will require different guidelines from planning a vacation with friends, since you need to accommodate different kinds of relationship during this vacation. However, proper planning is all you need to ensure that everyone has fun on the trip and make great memories while bonding with each other. With these considerations in mind, here are some tips on how you can organize your next family vacation successfully.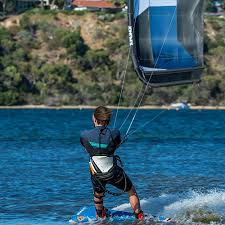 Plan your activities
The easiest way that family vacations end up being more stressful is due to the fact that people end up with nothing to do. For this reason, make sure that you plan your holiday activities well in advance, since this will give you room to determine whether there is something for everyone to do. You have the option of diversifying your vacation activities by deciding to do something more adventurous, such as watersports, since this allows more people to participate. With watersports, you have multiple options, such as surfing or kitesurfing. Don't forget to take along the necessary equipment for each sport that you decide; you can purchase kiteboarding packages or buy surfing gear from a relevant sporting goods store, so make sure that you obtain these supplies in advance. Alternatively, you can also include activities such as sightseeing or bicycle tours, depending on your destination.
Decide on a location
One of the most important considerations when it comes to planning your vacation is ensuring that your destination accommodates all your plans. Do some research on your destination to determine whether you can engage in any of the activities that you have planned, or whether there are any places that will offer any of the supplies you will need. For instance, you will need to know in advance whether you need to purchase your surfing or kitesurfing equipment beforehand or whether you can equip yourself once you arrive. With this in mind, make sure that the location you choose corresponds to any of the activities that you have planned to engage in.
Pack adequately
Another definitive contributor of a successful vacation is proper packing; you will need to start all your packing for the vacation so that you have plenty of time before you leave, since this gives you less room to forget anything important. When packing, you will also need to take your potential activities and location into consideration, which means that you will need time to collect the necessary resources as well.